Ingredients
| | | |
| --- | --- | --- |
| Truffles: | | In Addition: |
| Resting Time: 6 hours | 1 Cinnamon Stick | Clingfilm |
| 210g White Chocolate | 30g Icing Sugar | |
| 30ml Cream | | |
| 50ml Orange Juice | | |
Methods
1. Break the chocolate up into pieces and melt in a pan at setting 1. Stir occasionally. Then put the melted chocolate in a bowl, and place to one side.
2. Bring the cream to boil with the orange juice at setting 7 for approx. 2 minutes. Then switch off the hotplate and add the cinnamon stick. Cover with clingfilm and allow to infuse for approx. 10 minutes. Remove the cinnamon stick and stir the mixture of orange juice and cream into the melted chocolate.
3. Cover again with clingfilm and leave to cool for approx. 6 hours at room temperature.
4. Shape balls weighing approx. 30g from the mixture and roll in icing sugar.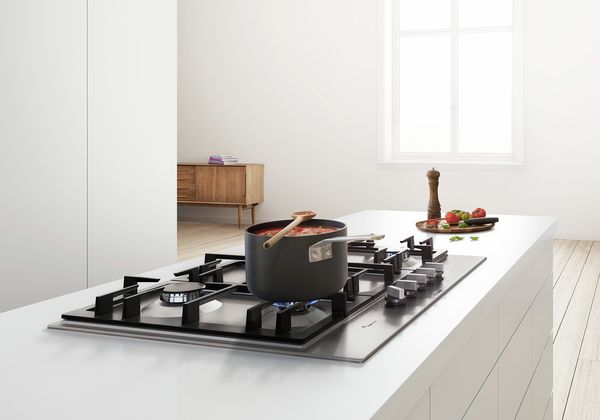 Gas Cooktops with FlameSelect Technology
The new Gas cooktops with FlameSelect and its innovative valve technology lets you precisely control the flame in 9 power levels. Now you can achieve perfectly consistent results each and every time.