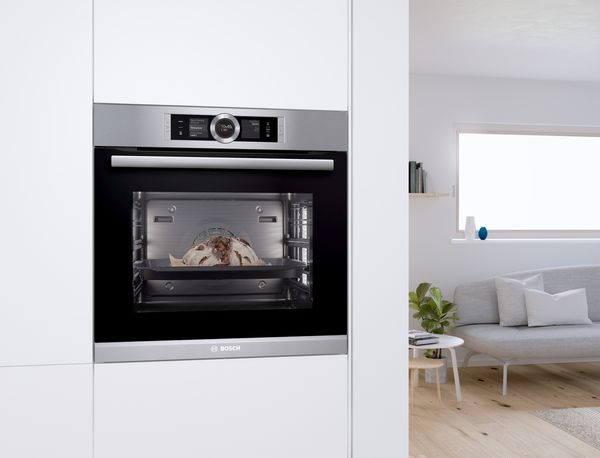 Our steam ovens: One appliance, three different cooking methods.
Steaming, baking or a combination of both: with gentle steam and the optional addition of hot air, you have all the options you want. With DishAssist, the optimal type of heat, temperature and time for countless dishes is already preset. And because all Bosch steam ovens are equipped with their own water tank, you don't even need a water connection. With Bosch, less really is more.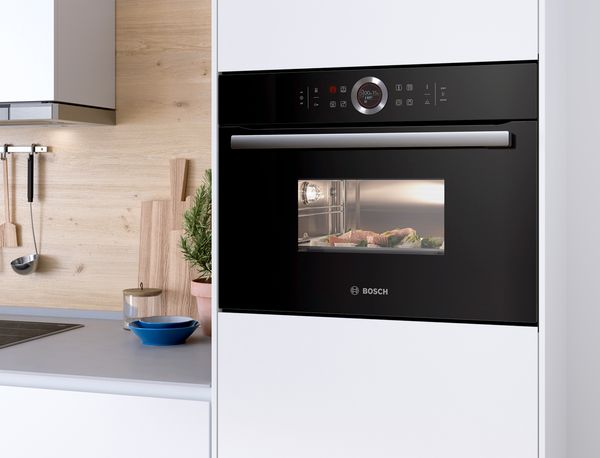 Our compact steam ovens: Keep all the aroma and vitamins you need.
Our compact steam ovens concentrate on what's important: the flavour. The gentle steam allows the flavours to develop fully without you needing to use any additional fat. Even after cooking and eating, you can keep on enjoying: Thanks to EcoClean Direct and a special coating automatically absorbing grime, almost no cleaning is necessary.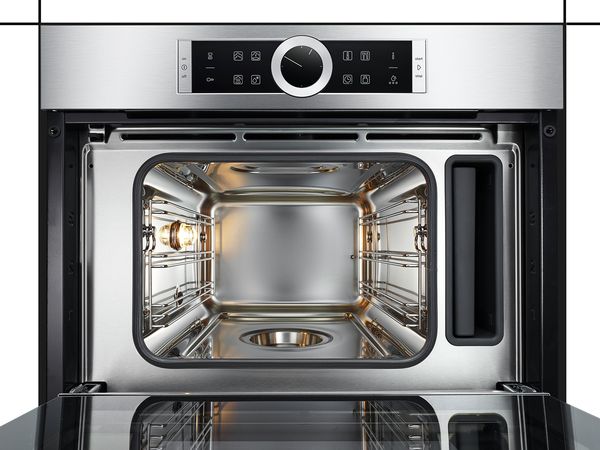 Superb technology for the finest flavour.
To make sure that our kitchen equipment is there to support you reliably for as long as possible, we have only used the best materials for it. The interiors of our steam cookers and steam ovens are made from the finest high-grade steel and are guaranteed stainless. The water tank is easy to remove and top up. And the automatic descaling programme makes sure that you'll never have to bother with time-consuming descaling again.