MUM5Pro: The stylish kitchen assistant.
Your creativity knows no bounds: The MUM5Pro kitchen machine is the perfect tool for your recipe ideas.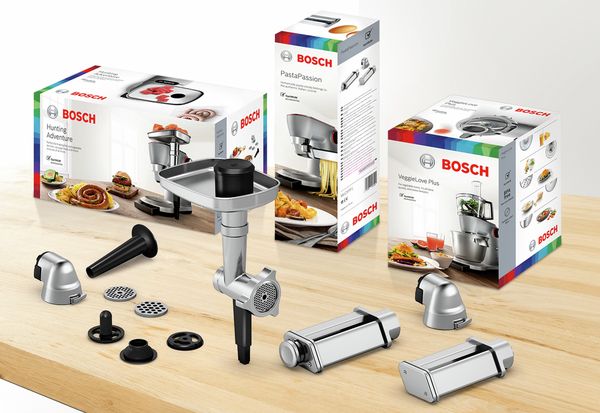 Additional accessories for our kitchen machines: lots of different ingredients.
The range of accessories for our kitchen machines is not only practical, it also guarantees that there's no limit to your imagination when it comes to preparing food. Our versatile standard and special accessories offer everything you could ever want: whether it's for dough and cake mixtures, home-made pasta, fresh ratatouille or mince for a lasagne.